DUO ultima pro
Key Features
AVG Technology (Automated Averaging of 3 Measurements) conducts THREE measurements within TWO minutes to provide the most accurate and reliable final average test result
 IRB (Irregular Rapid Beat) Technology: a technology with high precision to detect pulse irregularities during the measurement. It alerts the user of any unusual spikes, patterns and trends for further check-ups with a doctor, but it is not a substitute for a cardiac examination.


Auscultatory Mode: a multi-purpose device for both patients and professionals
No Coding Required: reduces errors and enhances the accuracy while performing the blood glucose test
Safe Strip Ejection: protects you from infection, which also eliminates any hand contact with the test strip
Pre & Post-meal Recordings: distinguishes the blood glucose test data from pre and post meal in order to improve the control over your blood glucose levels
Clear & Wide Screen View: provides comfort for people of all ages and eyesight quality when reading the results
Accuracy by International Protocol: clinical accuracy of the device is further guaranteed by the ESH validation
PC Link (via USB/ BT/ GPRS) for Data Management: analyses your test results in a more detailed way by wired and wireless transmission of data anytime from your FORA D40 monitor to the FORA HealthCare Management System software on your PC
Designed by ForaCare Switzerland
Memory of up to 864 Tests with dates & times
Tiny Blood Sample: 0.5 uL
Quick Result within 5 seconds
Less Pain by AST (Alternative Site Testing)
Support FORA TeleHealth System
Basic Features
Sample Size (μL)
0.5
Test Time (seconds)
5
Enzyme Type
GOD
Code
No Coding
Hematocrit Range
20~60%
BG Measuring Range
20~600mg/dL (1.1~33.3mmol/L)
Advanced Features
Accuracy of Pressure
±3 mmHg or ±2% of reading
Accuracy of Heart Rate
±4% of reading
BP Measuring Unit
mmHg or KPa
Pressure range
0 - 300 mmHg
Heart rate range
40 -199 beat per minute
Systolic Measurement Range
55 mmHg -255 mmHg
Diastolic Measurement Range
25 mmHg -195 mmHg
Pulse Rate Measurement Range
40 -199 beats / minute
Irregular Rapid Beat (IRB) Detection
Yes
3 Times Average Function (AVG)
Yes
Auscultatory Mode
Yes
Hi/ Lo Indicator (Sys 140/ Dia 90)
Yes
Number of Users
1 users
PC-Link
Memory
864 sets
Talking Function
-
Strip Ejection
Yes
Strip Feed Light
-
Daily Alarm
-
AST
Yes
Ketone Warning
Yes ≧240mg/dL
AC/PC in Memory
Yes
QC Record
Yes
Day Average
7/14/21/28/60/90 days
LCD Backlight
-
PC Link
USB
Specification
Power Source

AA*4 alkaline batteries

AA*4 rechargeable Ni-MH batteries

Rechargeable Li-Ion

Battery*(special order) External DC 6V

Power Saving
3 minutes
Dimension (mm)
147 x 105 x 80
Weight (g)- Batteries Excluded
400
How To Use (Blood Glucose)

1. Insert a test strip to turn on the meter. The sequence of LCD displays is: "CHK" and "" → flashing "" with date and time.
2. Hold the pre-set lancing device firmly against the puncture site. Press the release button to obtain a drop of blood.
3. While " " is flashing on the display, touch the absorbent hole on the tip of the test strip to the drop of blood until the confirmation window is completely filled.
4. After the meter counts to 0, your test result will appear along with the date and time and will be automatically stored in memory.
How To Use (Blood Pressure)

1. Sit down for at least 10 minutes before measuring.
2. 2. Place your elbow on a flat surface and relax your hand with the palm facing up. The red line on the edge of the cuff should be approximately 0.8 to 1.2 inch (2 to 3 cm) above your elbow.
3.Apply the proper pressure cuff and make sure the cuff is at the same height as your heart.
4.Arrange tubing over the main arteries inside of your arm. Press to start.
5. Measurement is in progress: Start inflation → Stop inflation when the cuff pressure is enough → Cuff pressure deflates steadily.
6.The monitor will display the systolic pressure, diastolic pressure, and heart rate along with the date and time. Press to switch off.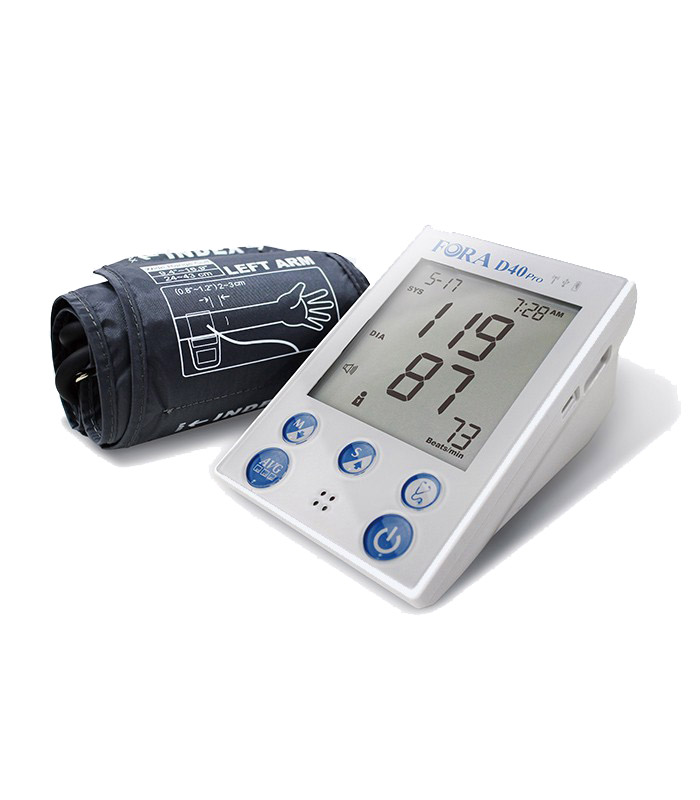 Support & manuals
Find information, manuals. Contact our customer support if you would like our friendly agents to help you resolve an issue.